This order has been changed and saved on another device. If you would like to make changes to the order please
reload it first
.
There are four aspects of our bespoke cabinetry service that we feel are particularly special within the industry:
Angled cabinetry to fit under sloping ceilings
Our system works by automating calculations. Computers don't mind difficult calculations so an area that has traditionally been a head-scratcher for the industry is completely straightforward for us.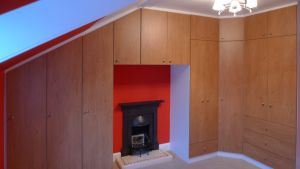 Bespoke requirements
We don't have standard sizes - everything is individual and tracked. Therefore if a customer requirement involves machining a cutout in a certain panel this fact is recorded and accompanies the panel throughout the manufacturing process.
Online quoting
We are probably the only company that supplies instant online quotes for bespoke cabinetry. We make bespoke cabinetry, not just 'custom size standard designs' cabinetry
Scale and speed
The benefit of automated manufacturer is that it is fast and can be repeated. So whilst we have made everything affordable at the individual cabinet level to produce 3000Kg of cabinetry for a single order is straightforward for us too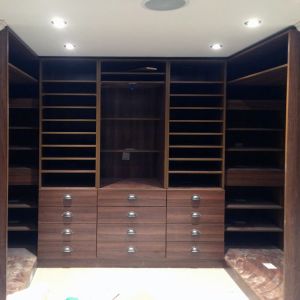 ---