The Birch Ply aesthetic with visible laminations on the edge is popular and this project highlights the aesthetic to the full.
The installation comprises five separate units bolted together and where they join we get a double thickness that conveys of a re-assuring sense of solidity.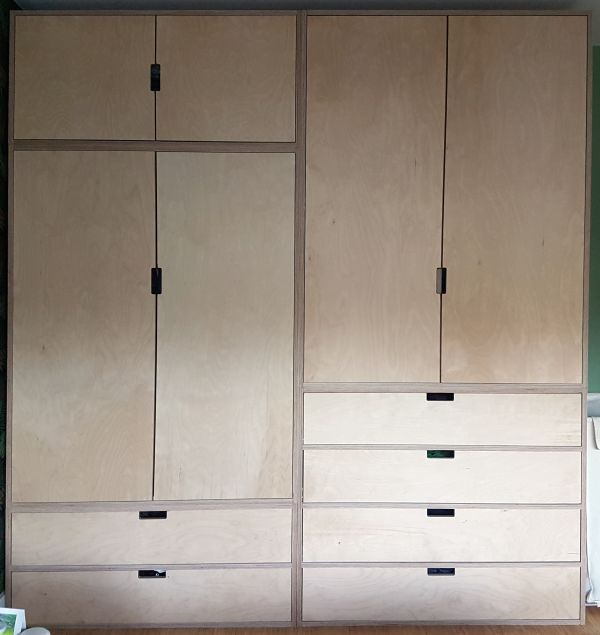 Each cabinet has 'inset' frontages so rather than the door or drawer faces covering the cabinet sides/top/bottom edges it is situated within the cabinet edges.
For handles we routed rectangular cutouts which is a process we can do with Birch Ply or MDF.