We have a wide range of customers – whoever needs bespoke cabinetry. And this is a real example of a bespoke cabinet.
The customer makes AIS (automatic identification system) equipment for maritime use and they needed to make a test rig. AIS reports a ship's name, position and course.
We supplied the cabinetry with a number of features:
cutouts in the doors to hold the AIS units
heavy duty hinges to support the additional door weight
cutouts to house ventilation fans
machining for electronic door locks – it's so annoying when someone messes with your AIS settings isn't it?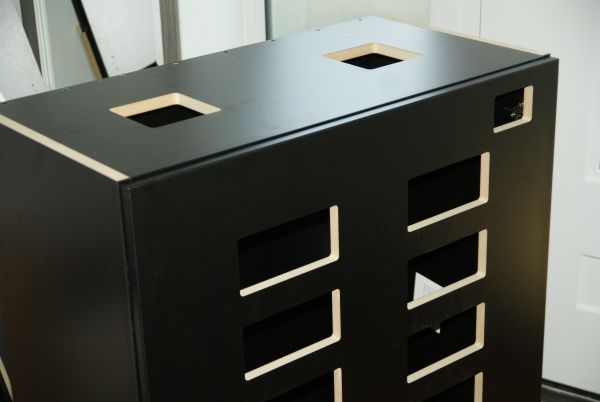 The material chosen is Egger U999 ST9 Black. Quite a dramatic material which we use in special applications like this or home cinema cabinetry.