Assembling drawer boxes for Blum Movento drawer runners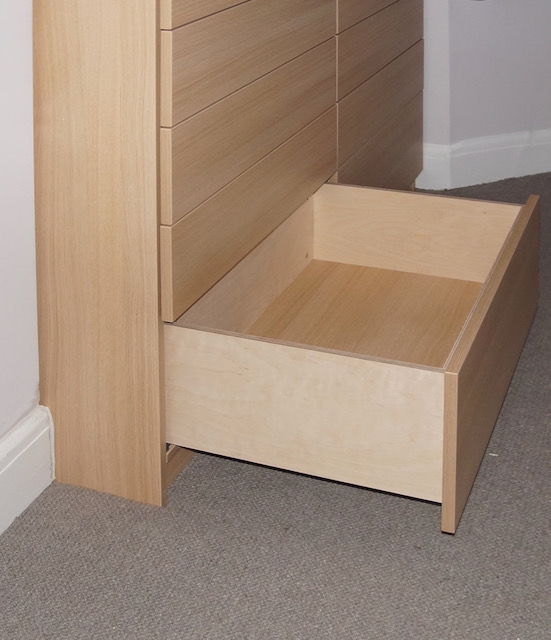 Blum Movento are widely regarded as the premier drawer runner system for bespoke furniture. In this document we show how to assemble our drawer boxes and fit them with Blum Movento drawer runners.
The achieves a very strong drawer system that can work with loads of 40Kg or 60Kg if heavy duty runners are required.
The end results is aesthetically pleasing with no visible fixings and a drawer box that appears to float.
Assembling drawer boxes for Blum Movento drawer runners